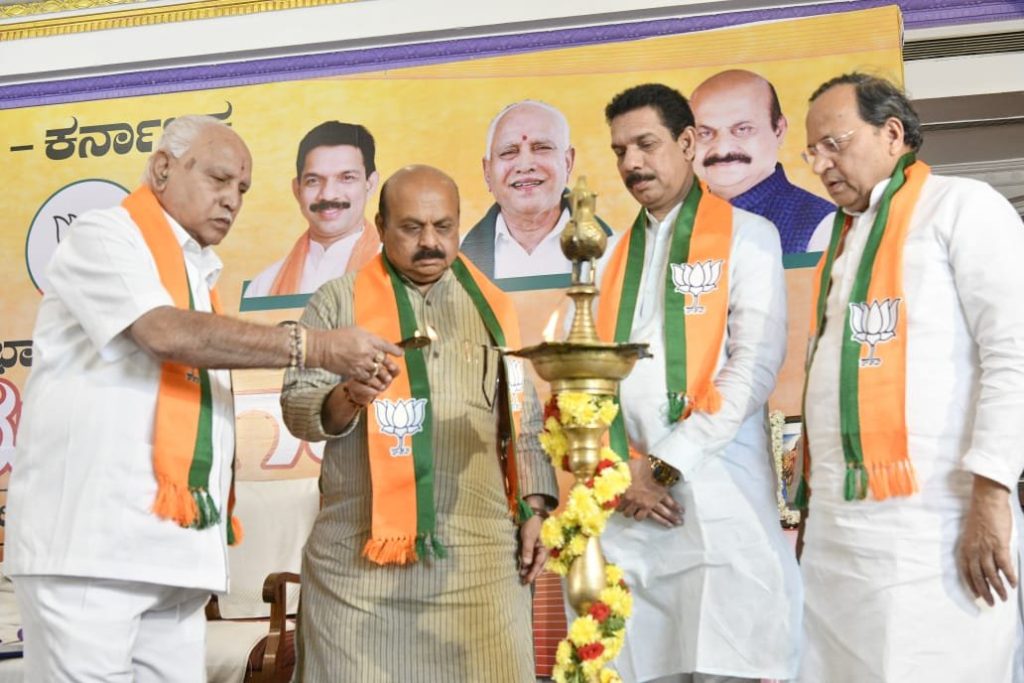 By Manish Anand
New Delhi, February 15: Chief Minister Basavaraj Bommai may seek to blunt Congress' aggressive populist pitch for the Karnataka Assembly elections in the last Budget of the term of the Bharatiya Janata Party (BJP) led government in the state. Karnataka is slated to go to the Assembly election in April-May this year.
The chief minister has the financial cushion to go populist in the Budget, which would be unveiled on Friday in the Karnataka Assembly. The Bommai government is bracing up to unveil a Rs 3 lakh crore Budget after the state revenue got major boosts from the real estate boom in Bengaluru along with gains on other heads as well.
Bommai has task cut out for him to build a poll narrative whereby he gives the people options against Congress' promises of allowances to women, free electricity and other sops which are popularly called freebies. Former Chief Minister Siddaramaiah in his campaign in different regions of the state is making a number of promises, while Congress is coming out with sub-regional manifestoes months ahead of the state poll.
"The Budget will indeed be populist, for elections are just a few months away. The Bommai government will look to address the aspirations of the scheduled castes, scheduled tribes, other backward castes, farmers and women. The Budget will also address to the middle class constituency in Karnataka," said a senior BJP functionary. Bommai is likely to unveil sops for students from the SCs, STs, and OBCs. He has already promised welfare measures for women in counter to Congress' plank, which may be supported by the financial allocation in the Budget. He is also likely to provide for enhancement of the hostels for the weaker sections, higher scholarships, working women, rural transport facilities for the children for the poor to go to the schools.
The BJP leaders are also hoping that Bommai will turn the Budget focus to North Karnataka, which is the principal catchment area of the saffron outfit. Bommai is also likely to take measures to push for the saturation of the Central and the state schemes so as to build on to the vote base of the constituency of the beneficiaries.
Bommai may also unveil measures in the Budget to reach out to the farmers with direct and indirect gains for the constituency. The task of the chief minister is also clear that the Budget should provide enough ammunitions to the BJP to work for the pro-incumbency plank.