Climate change, Taliban wreak havoc on Afghans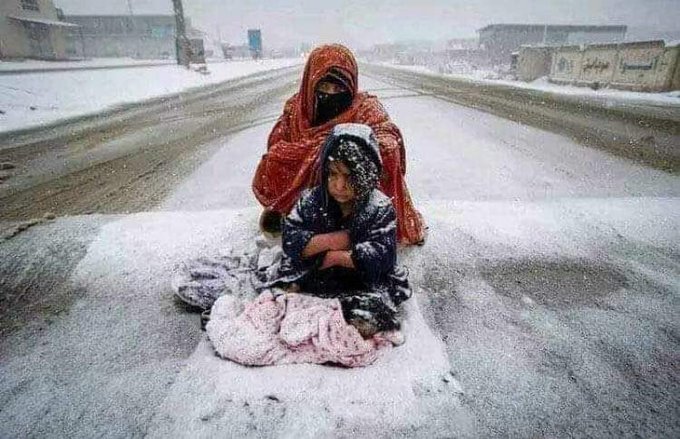 By Akansha Vashist
New Delhi, January 12: The Taliban and the vagaries of weather have left devastating trails in the lives of the people of Afghanistan, as reports pour in of deaths caused by hunger and cold in the ravaged country.
In 2020, Afghanistan was ranked 99th out of 107 countries on Global Hunger Index. Afghanistan was reeling under food crises much before the Taliban took over in August 2021. That was due to long-standing economic and security challenges, major droughts, and floods in recent years, especially after 2014.
Over 80 per cent of Afghanistan reeled under drought in 2021. Another spell of droughts and floods visited the country in 2017, 2018, and 2019. The World Food Programme (WEP) estimates that 40 per cent of crops were lost, greatly diminishing food availability.
Further, the Covid-19 pandemic has contributed to rising food prices, high unemployment and income losses, and breakdowns in food supply chains. The costs of food staples like wheat and sugar have risen by up to 23 per cent, an increase many Afghans cannot afford, concur several observers of Afghanistan.
Displacement made matters worse
Over 3.5 million Afghans have been displaced over the years due to war within the country since 2001. Continuous displacement meant the people found it hard to find work and resources. According to the World Bank estimates, an individual Afghan had to spend approximately $0.58 per day in 2017 to secure food. Maintaining a nutritious diet has been a luxury.
Without assured regular income, it became difficult for Afghans to secure the food. Over the last two decades, many young Afghans lost their lives, leaving behind old parents, children and women. In a place where the youth don't find work, the old persons, women and children, were pushed in pitiable situation.
Stakes of international organizations
"As of March 2022, the people of Afghanistan are suffering one of the world's largest and most severe hunger crises; this is affecting 22.8 million people, equivalent to more than half of the population, as a result of extended drought, conflict, political instability and COVID-19," the Food and Agriculture Organization of the United Nations (FAO) said in a report launched in 2022.
Almost 20 million people – half the population – are suffering either level-3 "crisis" or level-4 "emergency" levels of food insecurity under the assessment system of the WFP. The Taliban made matter worse by sending the women and girls out of the educational institutions, and gaining ire of the donor agencies further,
Some relief come from WEP, but it only covered a small portion of the population and that too in cities. People in villages are reported to be starving, with famine like situation gripping the country.
India, like many other countries, halted its development projects in Afghanistan, which also resulted in loss of work to the people and loss of foreign currency to the government in Kabul.
India's development partnership with Afghanistan included more than 500 projects spread across each of the 34 provinces of the country in critical areas of power, water supply, road connectivity, healthcare, education, agriculture, and capacity building, a Parliamentary committee had noted in its report. The Taliban regime have been urging upon India to resume the development projects.